Feeling adrift and drowning in a sea of emotional turmoil since separation or divorce? It's time to seek support!

Separation S.O.S.

is a mindful mentoring program for those dealing with relationship breakdown. 
We offer specialist support when:
You're unsure whether you want to divorce/separate 


- You often feel that ending your relationship is the best or only way forward but are fearful about separation and what the future holds.


- You're worried about the effects of separation on your children and/or how you will personally deal with the dramatic changes in your life.


- You feel daunted by the complexities of separation/divorce process, seeking legal advice, dividing your assets, etc and what it means for you.
Your partner has left or told you they want to leave


- You're in a state of shock or denial and feel emotionally overwhelmed.


- You're scared of the future and how you will cope without your partner.


- You can't face telling your friends/family but need someone to talk to who has specialist, unbiased, practical guidance and advice to offer.
You're feeling unsure of who to turn to


- 

Your family means well but their emotional involvement sometimes clouds their judgment and their advice doesn't feel impartial.


- Your friends are trying their best to be supportive but either unsure how to help or tired of listening to the 'story' of your separation


- You need more practical coping strategies suited to your situation.


- Your solicitor cannot help you deal with the emotional issues.

You no longer feel in control of your emotions


- You feel devastated by your separation and the loss of your partner


- You have lost your self-confidence, self-esteem and sense of self


- You're struggling to cope in the workplace and at home


- You feel confused/angry/depressed/emotionally unbalanced


- You can't see how it is possible to ever be happy again.

Your separation is 'stuck' in high conflict


- You are struggling to work with your former partner in a constructive way


- Your parental communication and trust has broken down


- You are involved in Family Court matters about the children


- You feel bullied or victimised and lack the strength to cope


- Your stress levels are affecting your parenting, career, relationships, etc.
You need to find ways to help your children cope


- You worry about how your children are coping with the separation


- You don't feel emotionally strong enough to support your children well


- You have concerns about their behaviour but don't know how to get help


- You're unsure how to explain the separation & what's happening to them


- You want to agree on living arrangements that put children first
You're confused and overwhelmed by all the legal processes


- You need to speak to someone who can support your needs by linking you to professional, unbiased, practical advice about separation/divorce.


– You feel you will benefit from the guidance of someone who has been through the experience and has a network of contacts to suit every situation
You feel ready to move on and make changes in your life 


- You've already mourned the loss of your relationship and are ready to move forward


- You want to rediscover yourself as a single person.


- You've been co-dependent for so long you're unclear what you want


- You need an action plan that defines the future you want and how to get it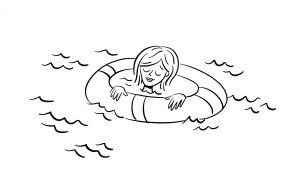 Contact Nicola on 

0778 9497275

or Steph on

0788 0798070

 to discuss taking the first step forward.
Is someone you know struggling with separation? Please download and share our Separation S.O.S. Flyer