Are you a parent experiencing the effects of divorce or separation? Concerned 

about

 how this impacts on your children? Need a forum to resolve co-parenting issues?

Kids Come First is a far better way for parents to start sorting out their separation! Because getting the right kind of specialist support and guidance helps both you 

and

your kids!

Call us on 

07789497275

 or email kidscomefirstuk@mail.com 
to enquire about our workshops.
Kids Come First® delivers unique separated parent support and teaching workshops that focus on the needs of children. 
Our mindful, confidential group/solo/joint workshops offer you specialist strategies to help your children adapt to the changing 'shape' of their family. We also offer guidance on how to create a collaborative, effective and successful co-parenting partnership beyond your separation or divorce.
Professional trainers with experience in child counselling and family mediation present our workshops, delivering person-centred, customised support to parents during the difficult time of family breakdown.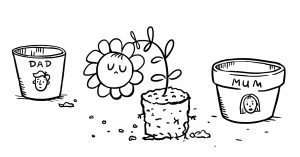 How do we help?
Becoming a separated parent is a dramatic change in anyone's life and it takes some time to adjust and adapt to the changes. So it's not uncommon for many parents to find themselves struggling to maintain a healthy, positive co-parenting relationship with their ex-partner. Sadly, this can have a negative impact on children. Our mission is to provide parents with the right support at a time they need it most. It's our belief that by helping  you cope – we help your children too!
How do I make an enquiry?
Email us now at kidscomefirstuk@mail.com or info@kidscomefirstuk.co.uk or talk to us on 07789497275

What options are available?
Parents can choose to join a group or arrange their own solo workshop. Or you can book a private co-parenting workshop to attend together if this is more appropriate & suitable to your situation.

Where & when are the workshops held?
We hold workshops in Hampton (TW12) ; Clapham (SW4) and Hammersmith (W6) at locations accessible for parents in London and Surrey boroughs
Workshops can be booked on weekday evenings or Saturdays to accommodate working parents. We also offer daytime slots for private consultations, as well as Skype sessions for parents located further afield.
* We also have other training venues available in various boroughs so send us an enquiry about attending a workshop near you.
What is the cost?
The fee to join a group workshop is £150 per parent.
To book a solo workshop the cost is £195 (2 hours).
To book a joint co-parenting workshop/consultation our fees are £150 per parent per session (2 hours).
All fees are payable in advance at time of booking.
If you are a parent experiencing financial difficulty and/or in receipt of benefits, we may be able to offer you a FREE or low-cost place on one of our workshops so please ask us.
What if I'm already in Family Court proceedings?
We aim to help parents keep matters out of the courts wherever possible but also recognise that everyone's situation is unique. At any point in your separation, we aim to encourage you to focus on being the most positive parent you can be and believe you will find our support and teaching material extremely relevant and valuable in gaining new insights and a deeper understanding of the needs of your children.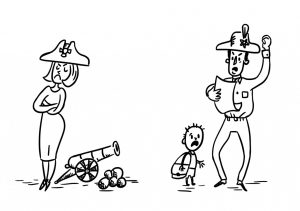 What if I live too far away to attend a workshop?
We offer personalised Skype meetings based around the Kids Come First workshop content.
Otherwise you might find our personal Separation S.O.S. mentoring sessions more suited to your situation. We offer these via Skype or telephone to discuss current issues arising from your separation and advise on dealing with specific parenting issues, managing the conflict and can help support you through any legal processes you are experiencing.
Email kidscomefirstuk@mail.com or get in touch with Nicola on 07789 497275 for a confidential chat.