Dealing with Divorce or struggling with Separation? Difficulties with Co-Parenting? Worried about how it all affects your children? 
Getting the right support and guidance can make a big difference to you and your kids!

Kids Come First® is a unique separated parent support forum & teaching workshop that focuses on the needs of your children. 
What's it all about?
Kids Come First® is a specialist support forum for separated parents held within mindful, confidential sessions.
It's also a unique workshop packed full of child-focused information, advice and guidance for working towards more collaborative & effective co-parenting.
Our professional workshop trainers, with their extensive experience in child counselling & family mediation deliver customised support for parents during this difficult time of family breakdown.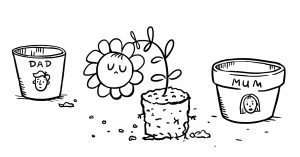 How do we help?
Becoming a separated parent is a dramatic change in anyone's life – it takes some time to adjust and adapt. Parents often find themselves struggling to maintain a positive and effective co-parenting relationship with their ex-partner and this can have a negative impact on their children. By providing you with the right support at a time you need it most – we help you cope so your children can too!
How do I make an enquiry?
Email kidscomefirstuk@mail.com or call Nicola for an initial confidential chat on 07789 497275
What options are available?
Parents can choose to attend a group workshop separately OR book a private workshop to attend together if you both feel this is more appropriate & suitable to your situation.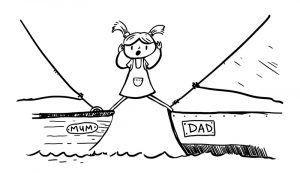 Where & when are the workshops held?
We currently hold regular workshops in Hampton (TW12) a location with good transport links for Richmond, Kingston, Hounslow and other Surrey & SW London boroughs.
Sessions take place on Monday, Tuesday or Wednesday evenings from 6-8pm and Saturday mornings 10am-12.  The complete workshop lasts for 4 hours (2 x 2 hour sessions) and is usually scheduled over consecutive weeks for continuity.
* We have other training venues available in various boroughs so send us an enquiry about attending a workshop near you.
What is the cost?
The total workshop cost (2 x 2hr sessions) to attend a group session is £150 per parent. Fees for private co-parenting sessions are £175 per parent. All fees are payable at time of booking or a minimum of 14 days in advance.
If you are a parent experiencing financial difficulty and/or in receipt of benefits, we may be able to offer you a FREE place on a workshop (subject to available funding) so please ask us!
What if I am in Family Court proceedings?
We aim to help parents keep matters out of the courts wherever possible but we also recognise that everyone's family situation is totally unique. At any point in your separation, as a parent, you will find our support and teaching material both relevant and valuable in gaining new insights and a deeper understanding of the needs of your children.
What if I live too far away to attend a workshop?
If you are seeking help with co-parenting issues we offer Skype meetings based around the workshop content.
Otherwise you might find our personal Separation S.O.S. mentoring sessions more suitable for you via Skype or telephone. We discuss current issues arising from your separation and advise on dealing with specific parenting issues. We offer guidance on  managing the conflict and help support you through any legal processes you are experiencing.
Email kidscomefirstuk@mail.com or get in touch with Nicola on 07789 497275 for a confidential chat.

Thank You to our Funders:
Working in partnership with: