Dealing with Divorce?  Struggling with Separation?
Kids Come First is a unique support workshop for separating parents focusing on the needs of children during family breakdown.  
What's it all about?
Kids Come First is a support forum for separated parents held within caring, confidential group sessions.
It's also a unique adult workshop of child-focused teaching material, offering specialist guidance & advice for more effective co-parenting. Presented by professional adult trainers with extensive experience in child counseling & family mediation, we deliver customised support for parents during this difficult time.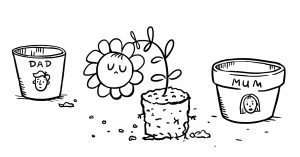 How does it help?
Becoming a separated parent is a dramatic change that takes time to adjust and adapt to. Some parents find themselves struggling to maintain a positive, effective co-parenting relationship with their ex-partner, which can have a negative impact on their children. By providing the right support & advice, at the time parents need it most, we help you cope – so your children can too!
Do I come along on my own?
Most parents do choose to attend separate workshops but you can also book  to attend together if you feel this is appropriate & more beneficial to your situation.
How do I join a group or make an enquiry?
Email us at: kidscomefirstuk@mail.com or call Nicola for a confidential initial chat on 0778 9497275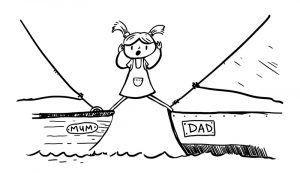 Where & when do we hold workshops?
We currently hold workshops at venues in Hampton (TW12) & Richmond (TW9) both of which have excellent transport links for parents living in all the surrounding boroughs.
Sessions take place on Tuesday evenings 6-8pm or Saturday mornings 10am-12.  The complete workshop lasts for 4 hours (2 x 2 hour sessions) usually scheduled over consecutive weeks for continuity.
What is the cost
The total workshop cost is £125 which is payable on booking.
What if I am already in court proceedings?
Our aim is to help parents keep family matters out of the courts wherever possible. Although everyone's situation is totally unique, as a separated parent you will find our support workshop teaching material equally relevant and valuable at any point in gaining insight & a deeper understanding of the needs of your children.
What if I live too far away to attend a workshop?
Our Separation S.O.S. mentoring sessions may be more helpful and convenient via Skype or telephone. We discuss current issues arising from your separation and help you deal with specific parenting issues. We advise on managing conflict and support you through any legal processes that are experiencing.
Email kidscomefirstuk@mail.com or get in touch with Nicola on 0778 949 7275 for a confidential chat.
Download a KCF Flyer
Kids Come First is working in association with: