Are you a Parent 
dealing with Divorce or trying to s
ort
 out your Separation?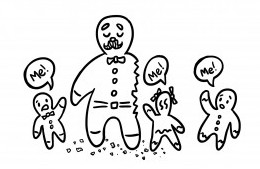 Do you have concerns about
 how this process impacts on your children?

Are you in Family Court proceedings and

 wanting to book

 a bespoke private Parenting Program?
Need to open co-parenting dialogue in a specialist child-focused forum?Kids Come First® is a unique provider of specialist support for separated parents as well as expert child-focused training workshops. We work with you in a bespoke way, delivering the guidance you need under 

difficult

 circumstances. 
Because receiving the right advice as early as possible will help you minimise any parental conflict and is the best way forward for both you and your children.

Our workshops are highly recommended by family lawyers; barristers; psychologists and other professionals wishing to guide their clients towards dispute resolution for the welfare of their children. 
Don't waste valuable 

time, money and emotional energy

engaging

 in adversarial process! Book your bespoke solo workshop or joint consultation today.
Kids Come First ® Solo or Joint Parent workshops offer you expert strategies to help you and your children adapt to the changing 'shape' of your family as you navigate your way through the emotional and complex separation or divorce process.
Our unique child-focused teaching program delivers positive guidance on creating collaborative  co-parenting partnerships beyond your separation.
Our professional trainers are experienced in child counselling, family therapy & family mediation. This enables us to deliver bespoke, person-centred  support to parents during the difficult time of family transition.

Kids Come First

are members of Resolution, a community of family justice professionals working with families and individuals to resolve issues in a constructive way.  Hear more about our work by listening to the Resolution podcast below.