We're passionate about improving the lives of as many separating families as possible in communities right across the UK.  

So w

e signpost to a varied network of helpful & collaborative services who share our vision and support our work.

 

Kindly mention us if you make a referral to any of the organisations featured on our website.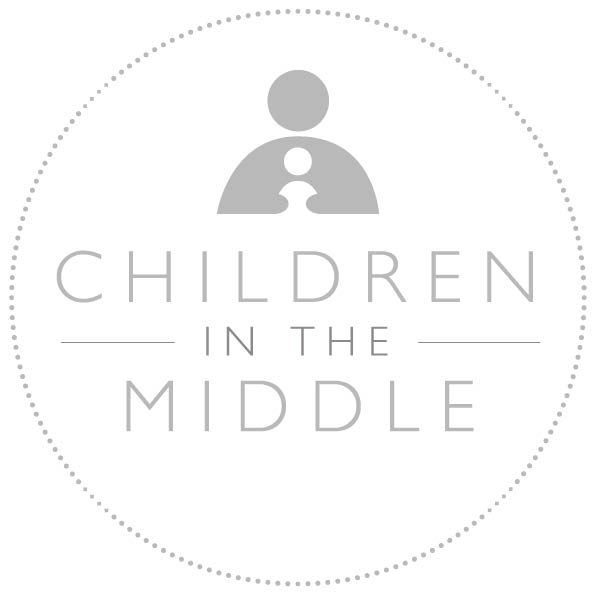 Children In The Middle are a team of barristers with more than 45 years' combined experience in the family law field.  They are the only barristers who practice and specialise solely in this line of work.  They aim to offer creative, practical solutions to even the most difficult situations.  Wherever possible, they will help you reach a voluntary agreement with the other parent over the arrangements for your child. But, if court action is required, as barristers, they can provide the experienced representation you need for every stage of the proceedings, from initial advice, drafting an application to the court, representation at hearings and preparation of witness statements and evidence. However, you may just need one meeting with them to get the advice and guidance on the best way forward for you and your child.  Call 0117 2141797 or visit www.childreninthemiddle.co.uk for more info.

Stewarts is a law firm like no other. Specialising in high-value and complex disputes, their track record of success for clients has helped them become the UK's leading litigation-only law firm.  Their focus is always on success: achieving the best results for clients around the world.  Stewarts is the pre-eminent divorce and family practice in the UK, ranked No.1 in both The Legal 500 and Chambers. They act for high net worth individuals based in the UK and overseas.  Their partners are regarded as "the leading lights of the profession", spearheading a department of unrivalled strength and depth advising on all aspects of family law.  The team takes time to understand the issues clients face, and help them achieve the best possible outcome, both in relation to their children and their finances. Visit www.stewartslaw.com or call 020 7822 8000

Burgess Mee – expert family lawyers at affordable prices.
Founded by two lawyers from leading practice Withers LLP, Burgess Mee are a specialist London family law team that "provides a magic circle service while remaining cost effective" (Legal 500 2015).  They have specialist experience in all aspects of divorce and separation, living together, disputes over money, parenting issues, pre and postnuptial agreements. Their London offices are located in Clapham and Hammersmith. Visit www.burgessmee.com or call them on 0203 824 9950 
Deborah Jeff is the founder and Head of the Seddons Family Department. She is known for her understanding of the psychological impact of divorce and works with psychologists and counsellors, ensuring clients navigate the separation process in the healthiest way possible. Most of Deborah's work involves complex financial disputes within divorce and between cohabiting couples, often with offshore elements and intricate taxation issues. She also has considerable experience with issues relating to children, such as contact, residence, child abduction and paternity testing.  Deborah is recognised in Chambers as being "very supportive while getting on with the job in a very efficient way and handling tricky situations," and in Legal 500 as "utterly committed to her clients and has a steely and calm approach".  She is recognised in Spear's as a Top Recommended Family Lawyer and named "Outstanding in Field".  Deborah is a qualified collaborative lawyer and regularly provides legal commentary for the national press on key developments in family law.  Call her on 020 772 58041 or visit https://www.seddons.co.uk/our-people/deborah-jeff
When children are involved in a separation there is often another level of complexity.  Both parents want what is best for the children but sometimes that may result in different opinions.  We often assist our clients to resolve those differences in the most child-focused way.  Sometimes it may be necessary to deal with that through the courts when there is an impasse or simple disagreement as to what is in the children's best interest.  We are experienced in dealing with such matters. Other issues include dealing with children's surnames, choice of education and other important milestones in the children's lives.
Bessie Hanson joined The Family Law Practice in January 2017 and was promoted to a Director in May 2020. Since qualification as a Solicitor in 2008, she has exclusively practiced in family law. Bessie specialises in all issues arising from the breakdown of a relationship including divorce, resolution of financial claims and arrangements for the children. Bessie is a Collaborative Lawyer and, as a member of Resolution, she is committed to adopting a constructive and solution focused approach. Call 0117 989 7963 or visit www.thefamilylawpractice.co.uk/people/bessie-hanson/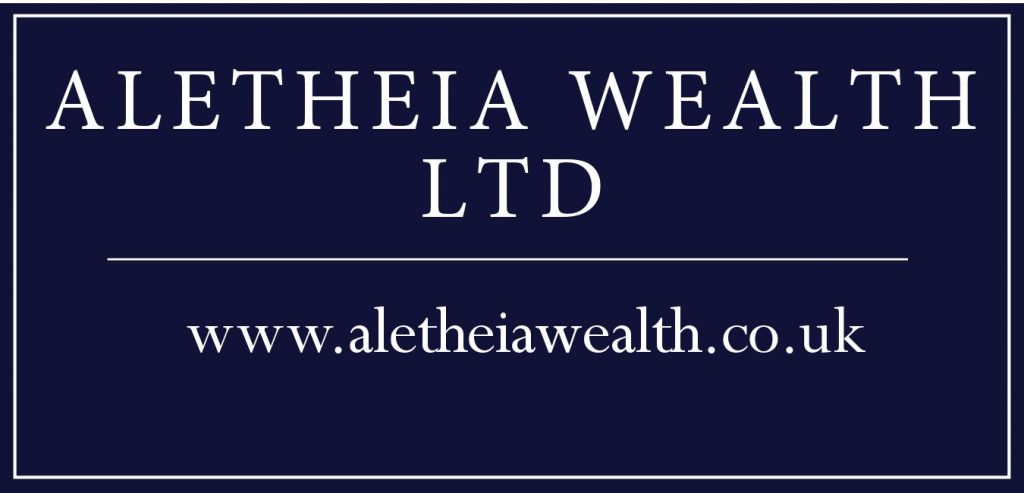 Esther Lewis is the founder of Aletheia Wealth Limited. Originally trained as a Chartered Accountant with PWC over 20 years ago, she runs her own financial planning practice as a Chartered Financial Planner specialising in working with clients to ensure that their finances are set up in the most tax efficient way to support them and help them achieve what they want in their lives. For clients going through separation or divorce, Esther will work with them to restructure their finances and build a comprehensive financial plan that gives clients the peace of mind they need in moving forward. She will look at all areas of your finances including protection, investments, pensions and inheritance tax to make sure that your money is working in the best way possible to provide for you and your family's futures.  Call Esther on 07903 560780 or visit: www.aletheiawealth.co.uk 
Calibrate Law are mindful that protecting your children, health and financial assets can be a challenge when a relationship breaks down. Working out what is best for the children when a relationship or marriage ends can be extremely difficult for all parties involved.  We handle every matter involving children with the utmost sensitivity, our focus upon the mental health of our clients and their children is something that sets us apart from other law firms. Every family is unique: each requires bespoke arrangements to ensure that the children's best interests are promoted, their well-being considered, and their various needs are met. It is usually best for your family if any disputes involving your children can be resolved through agreement between you and your partner, and ideally through mediation rather than in the courts. We are experienced in all types of issues involving children and will always work to safeguard their interests – whether disputes over paternity, living arrangements, access (by parents or grandparents), schooling, maintenance, relocation or parental alienation. Get in touch with their Family Team on 020 3988 2020 or visit: www.calibrate-law.com
Thames Valley Family Mediation has been consistently delivering excellence in family mediation for more than 30 years.  They are affiliated to National Family Mediation (NFM), one of the leading bodies on the Family Mediation Council (FMC). As the governing body of family mediation the FMC is responsible for setting and maintaining standards in the profession. All their mediators are trained by NFM, recognised by the FMC and meet the ongoing continuing professional development requirements of that body. TVFMS has a Family Mediation Contract with the Legal Aid Agency (LAA) to provide free mediation to those entitled to it.  Visit www.tvfms.org.uk/

Thanks to the Harlequins "Brighter Futures" Grant Programme 2019/20 we are able to help improve the lives of families living in the London Borough of Richmond by offering a series of reduced cost support & training workshops for separating parents. Get in touch to see if you are eligible! 
Since their first market back in October 2011 they have raised nearly £65,000 for local charities. Successful applications are normally for specific projects or purchases rather than for general running costs. Awards are made four times a year at the October, December, March and June markets. The amount they give each charity is usually between about £500 and £1000 so to apply for an award contact Simon Fowler at charity@kewvillagemarket.org for further info.

Gillian Krajewski has been mediating in the UK since 1999 and is able to offer her clients an affordable, personalised divorce and family mediation service.  She works in the New Malden and Wimbledon area of SW London or via Zoom. Krajewski Mediation is focused on you and your unique circumstances. Offering support, direction and resolution, Gillian is the first choice for those who want to divorce, separate and parent amicably. To start things moving in a more helpful direction, Gillian takes you through your dispute resolution options so you can decide on the best possible path.  Call 07939 047 441 or visit her website: www.krajewskimediation.com for more info.
Priya Gill is a divorce lawyer and family law specialist who supports all her clients through difficult times with a personable, stress free and extremely constructive approach.  In addition to divorce and separation, Priya assists parents with their child arrangements. She works closely with family mediators and specialist parenting support groups to help parents to co-parent better and reach child focused agreements. She also specialise in assisting couples who are not separating but forming a union and want an agreement in place to safeguard their future. She provides a transparent and clear indication of the likely costs and these estimates are regularly updated.  Priya's clients vary from high profile, high net worth families to families with modest incomes. Her aim is to find a way forward for every client, as effectively as possible, during one of the most upsetting periods in their lives.  Visit www.familylawyerlondon.co.uk  or call 0207 3683325

MiD Mediation & Counselling is one of the longest-running mediation services in the UK and has been offering mediation to separating and divorcing couples since 1983.  The service specialises in the field of family breakdown, with their main focus being on children who are caught up in the middle of family conflict. MiD also offer counselling services for both adults and children. All their mediators and counsellors are highly skilled and experienced and MiD is affiliated to National Family Mediation and contracted to the Legal Aid Agency for family mediation.  Visit www.midmediation.org.uk or call them on 0208 8916860

Counselling is one of the most important things you can do to help yourself and your children through a separation.  You deserve support – as do your children.  The Circle Line offers affordable therapy online – any time, anywhere – with a team of highly trained practitioners to help you do just that. Distance or conflict between parents affects children in all sorts of ways we may not fully understand, despite our best intentions.  As a divorcee and child of divorce herself, Pip Richardson, a psychotherapist in training and the founder of The Circle Line says "Separation is one of the hardest, most emotionally complex things we can go through as adults. Imagine what that is like for a child. Where parents are in conflict it always deeply impacts the children 'in the middle'. I believe we owe it to them to do all we can to understand and develop ourselves and our parenting style so that we don't unconsciously harm them and instead can give them the best possible support and modelling."  For more information on this valuable service please visit: https://thecircleline.co.uk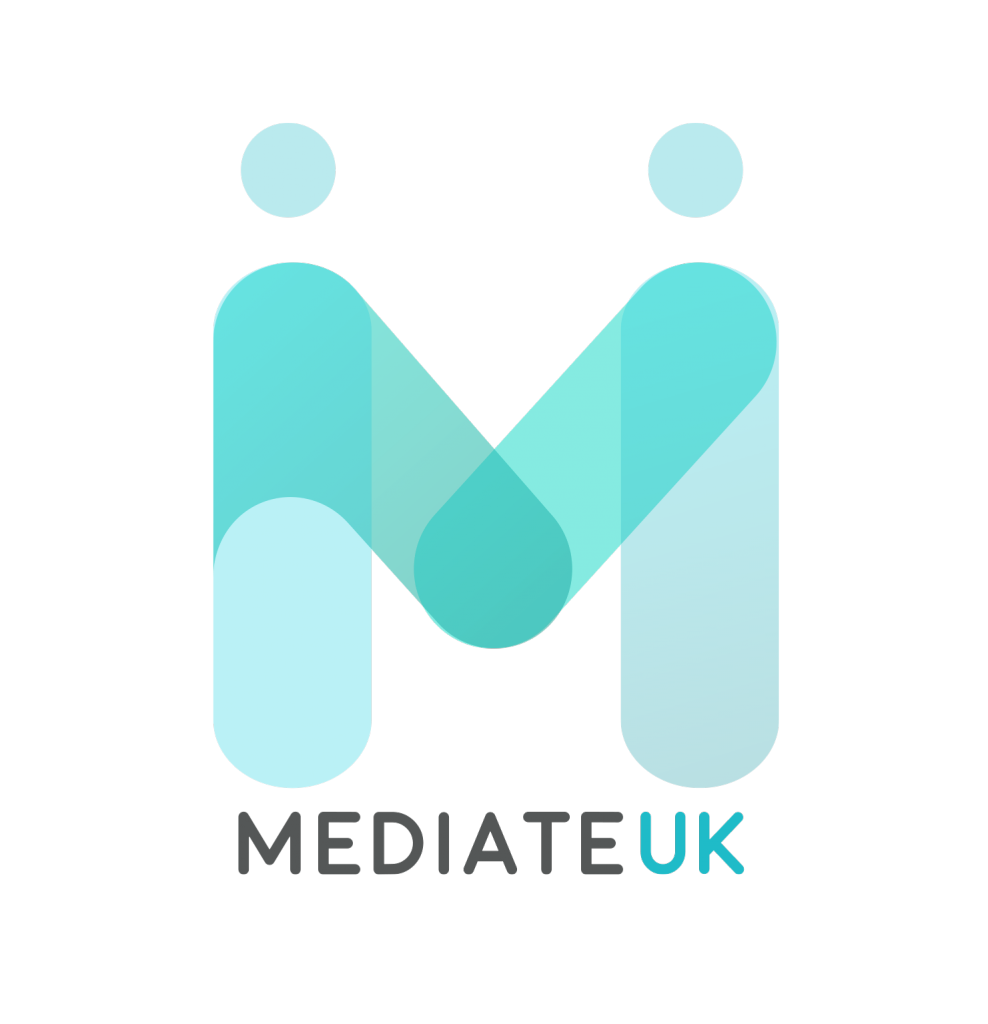 Mediate UK were the first service in the UK to offer fixed fee mediation and legal packages – based on client feedback from being charged excessive legal fees for their divorce or consent order. We offer online MIAMs nationally and setting up independent barrister reviews – so our clients now have an alternative to going to court if mediation breaks down. Our divorce lawyers and family law solicitors are members of Resolution, have won awards for their service and are highly experienced in all areas of family law.  More importantly, we care! And our 5* feedback from our clients shows we genuinely help you during this difficult time. Visit: www.mediateuk.co.uk
The Divorce Surgery helps cut out the conflict

.
When couples separate they face numerous complicated decisions about splitting their finances. Most couples will need expert legal advice to find tailored solutions which are fair to both of them. What they do not need is an adversarial process which raises further tensions and can also be very costly.  The Divorce Surgery short circuits the traditional route. Instead of appointing your own lawyers, one impartial and experienced family law barrister advises you both as to the way a court would view your case.  We aim to complete the process in 6-8 weeks so you are then each empowered to come to an agreement which is fair. No lengthy litigation, no acrimony, no delay and most importantly – no disproportionate legal fees. Founded by 2 experienced & specialist family law barristers, The Divorce Surgery is authorised and regulated by the Bar Standards Board. Visit www.thedivorcesurgery.co.uk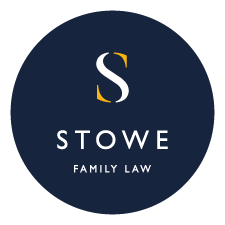 Stowe Family Law is the largest specialist family law firm in the UK, with over 75 divorce lawyers across 22 offices. We are highly experienced in advising and acting in all areas of family law with a particular focus on resolving complex financial matters and protecting the welfare of children during a divorce or separation. Our domestic and international clients range from high-net-worth individuals with complex financials to local professionals with more straightforward matters. Many of them have complex businesses, pensions and trust arrangements, inherited or overseas assets. The firm also has dedicated in-house teams for forensic accounting, surrogacy, adoption, Islamic divorce and an international department.  For further information please visit: www.stowefamilylaw.co.uk
Monkey Puzzle Marketing produce our gorgeous Kids Come First guidebooks "For Kids' Sake!" We love their helpful service in ensuring this publication always meets the highest quality standards! Monkey Puzzle are a genuinely multi-disciplined and talented collective of in-house designers, printers and digital specialists – all under one roof. Call them on 020 8401 0006 or visit: www.monkeypuzzlemarketing.co.uk