What parents say about us…
Thank you so much again for your training! After reviewing our sessions and then subsequently also reading your guidebook again, I feel much better prepared for the challenges that the current situation continues to present and for the future.
A.F. (March 2020)
Just wanted to say thank you for your time and for the sessions we have had. We have agreed to try and put in place some of what we have discussed and have planned a parenting meeting in a few weeks time.
A.L. (Jan 2019)
Great course, great value, great presenters. Thank you!
L. R. (Nov 2015)
Amazing workshop that every separated parent must go to!
T.S. (Jan 2018)
"The course was really helpful and your insight into our situation was really useful. You have given me a lot to think about and it's so good to feel that I have found some ideas that could help to improve things.
N.H. (April 2020)
Two great presenters made a great team, easy to listen & talk to. Would love to do this again in a few years.
A.G. (Oct 2015)
I cannot tell you how much I appreciate your program
R.D. (Jan 2019)
Dear Nicola,
I want to express my gratitude for your time this afternoon. I found the workshop incredibly informative. I have begun reviewing the guidebook 'For Kids' Sake' and the additional articles you shared. They are valuable resources that will help me navigate the challenges of co-parenting and prioritise my daughter's well-being.
I completely agree that it would be beneficial for the other parent to participate in a solo workshop as well. Establishing a common foundation of child-focused training and offering parental support can only contribute positively to our co-parenting efforts. The idea of a joint co-parenting session is also something I am open to exploring and I can only hope our daughter's Mum will be too in the near future.
Once again, thank you for your guidance and support.
"It was very nice to speak to you last week. Thank you so much for a very informative and helpful session. I was sincerely grateful for your time and the incredible insights that you offered and especially your bespoke advice in connection with my children and their situation." S.L.
I gained so much knowledge from your program and it helped me see things better from my kid's point of view! I realise how important it is for us to build a better co-parenting relationship going forward. Thanks so much!
L.R. (March 2022)
I found the session very useful. I was looking for an insight into how my daughter might be feeling about the separation and what we could do to help her through this difficult time. I think the workshop really satisfied this objective, particularly now having had time to digest the information and revisit some of the learning in the book.
S.M. (Oct 2019)
The workshop was very helpful and allowed me the space to think and process how to be and look forward in terms of what is best for children. I'm going to continue to support them through this very tricky and emotional time. Thanks for all your insights and all the material you have forwarded, which is very much appreciated.
V.R. (May 2021)
Thank you for your help. It was very positive. I felt that the service you provided was really personalised.
B.F. (Aug 2018)
The course helped me refocus and is a great touchstone in an emotionally loaded and complicated situation.
C.T. (April 2016)
"Your guidance at this unthinkable time has made all the difference Nicola – thank you so very much for what you do."
N.C. (Sept 2022)
Thank you for your time and wonderful manner. I thoroughly enjoyed the session and will recommend you moving forward. I appreciate all the materials you forwarded and look forward to reading them all. I feel pretty certain we will be moving forward in your capable hands.
D.W. (July 2020)
I can't thank you both enough for helping us transition to a separated family. It is an incredibly hard process and your help and reassurance helped us so much.
H.P. (Sept 2017)
"The workshop allowed me to step back from the situation and understand things from my ex's point of view more than I had up to that point. This has definitely improve relations between us.
A.K. (May 2019)
Very good workshop. I found it very productive.
V.W. (July 2017)
We met back in 2018 when you ran a workshop for my husband and me. We are currently going through the process of divorce and still find the advice you gave us in your workshop super useful by way of looking after our son in the best possible way.
N.Y. (Jan 2020)
Thank you for all your help around our daughter and how best to parent her through this difficult time. I found the sessions very helpful indeed.
A.B. (Dec 2018)
I found the workshop really helpful and informative and I have felt more positive subsequently about trying to resolve contact issues with my ex and to ensure we aim for positive co-parenting going forward. Or at least to keep trying!
C.M. (Sept. 2020)
Thanks so much for your time – I thought the session was excellent and insightful.
A.L. (Nov 2018)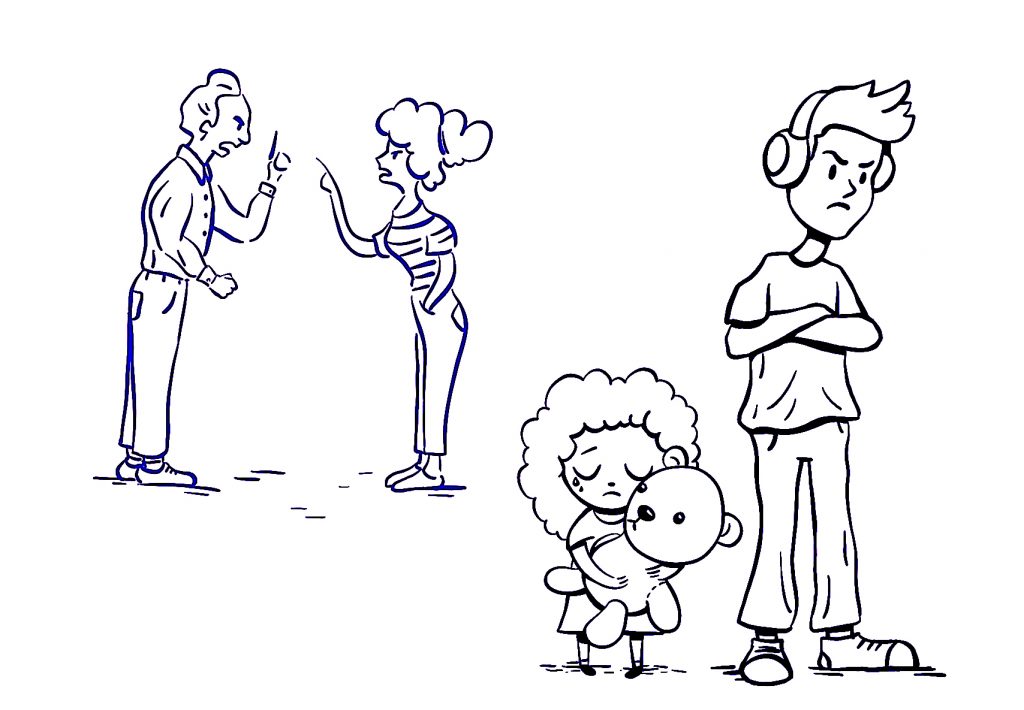 "Your guidance at this unth